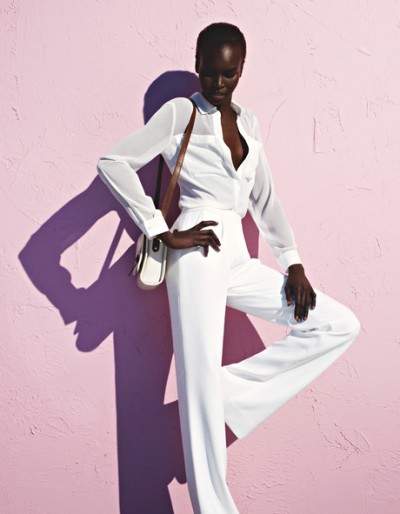 Article
The beautiful Alek Wek spoke to The Guardian about all things Alek Wek in an indepth interview, discussing her childhood, her beginning in the industry and ascension to the very top of the modelling hierarchy.
On her childhood: "It was a tiny town, where everyone knew everyone. We had no idea how poor we were, because we were so rich in our culture, our education. I loved going to school, walking home via the mango trees for a snack."
On high fashion: "High fashion were the brave ones. When I started, I'd hear other people saying, 'God, she's so bizarre-looking', because I didn't look like the girl next door. But I was just normal. I was the girl next door. There were people in high fashion I could better relate to, who were doing something more interesting and not talking this sort of rubbish."
On Lupita Nyong'o citing her as an inspiration : "It was very humbling. I never fully understood the magnitude of what I was doing, because I hadn't grown up in this culture."
Image: The Guardian
What Do You Think?
comments